Left to Right: David Nevins, Alia Shawkat, Michael Cera, Tony Hale, Will Arnett, David Cross, Portia de Rossi, Jessica Walter, Jeffrey Tambor, Jason Bateman and Mitchell Hurwitz.
About
"Deftly merging the grammar of reality television with Soap-like shenanigans and a biting critique of the lifestyles of the rich and demented, this droll and daring verité-comedy stars Jason Bateman as the newly anointed anchor of a wacky clan whose sudden loss of fortune exposes them to the real world." - The Museum of Television & Radio
Video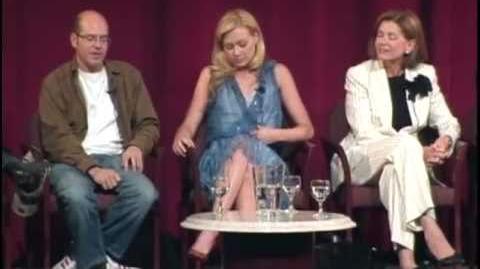 External Links
Ad blocker interference detected!
Wikia is a free-to-use site that makes money from advertising. We have a modified experience for viewers using ad blockers

Wikia is not accessible if you've made further modifications. Remove the custom ad blocker rule(s) and the page will load as expected.