Arrested Development has been featured on the covers of multiple magazines, most notably for the series' return on Netflix for Season Four.
2003 - 06
Get Arrested! Cover - TV Guide
Arrested Development was featured on the cover of the April 25 - May 1 2004 TV Guide magazine.
2012
(08/01/12) - Will Arnett - CraveOnline
The Season Four Filming Schedule "Currently the plan is to shoot on hiatuses and weekends because we start that in six days, it's next Tuesday we start. That's the current plan, Saturdays and stuff. It's going to be insane. It's super well organized. I don't know if you've met Mitch Hurwitz."
One Character per Episode "That's kind of the idea [one character per episode], and then there are bits and pieces of people," Arnett said after the "Up All Night" panel. "Yeah, it's going to be interesting. It's a totally different way to tell the story of these people and these characters and these relationships that we like, so it's interesting."
(9/17/12) Alia Shawkat - Vulture
On the revival of Arrested Development: "It's very surreal and awesome, I still feel like a teenager who's insecure when I'm on set around all of the funny adults, trying to talk, but at the same time, everything has changed, and you're trying to catch up."
The shows spirit remains the same: "It's like the weirdest flashbacks, and it's been six years since we wrapped and it feels like no time has passed, and that's what's even weirder. The scripts keep getting funnier and funnier, and you know, we just get to do some crazy shit. There's been lots of suggestions for 'Call Me Maybe' jokes, but I don't think they'll make it in there."
(10/8/12) Reunion Cover - Entertainment Weekly
White used a mix of rented costumes and custom pieces to create the ensembles, which were paired with custom wigs by hair stylist Eusebio Aynaga. We asked White to walk us through the thinking behind each character's look. "It was kind the craziest, most manic fitting I've ever had in my entire life. But also the most brilliant and fun." - Sean White
Getting back together: "We all walked onto the set and we just sat around and stared at each other, and it was surreal, Everybody looked exactly the same and they acted exactly the same, both in character and in between takes. Body ­language was the same, the same old jokes, the same old eye rolls. It was really amazing." - Portia de Rossi
(10/19/12) - Mae Whitman - Entertainment Weekly
For those other fans who are wondering if they'll see her bland Ann Veal join the Bluth clan in the upcoming Netflix run of the beloved show, she wouldn't say whether the Arrested Development folk have reached out to her, but there does seem to be reason to hope.
Mae Whitman: I absolutely would not let this opportunity go by without doing everything I can to get a slice of Ann in there. I'm a huge fan of Arrested Development. And I still can't get over the fact that I got to be a part of it.
2013
(04/01/13) Jason Bateman - GQ Cover
GQ: Okay, Arrested Development. What was that like to get everyone back together after all those years of talking about it and fans clamoring for it?
Jason Bateman: It was something that, every month or two since the end of the show, there would be an update about the progress [about some kind of reunion]. So it wasn't that big of a shock when it happened, because it always seemed like it was a half a year from happening anyway. But when we did finally all come together on the set, it was pretty neat. I just don't know how many examples there are of that—where people get to come back and do a reunion-type situation and have it not be a bit of a Hail Mary, careerwise. That show launched a lot of our careers and everyone is doing great, so to come back together while things are going well is really a fortunate situation. Everybody had to be big boys about not making it financially impossible.
GQ: What else can you tell me about the show? The entire Internet wants to know.
Jason Bateman: The last line of the last episode of Arrested Development was Ron Howard saying to Maeby—she's pitching him a show about her family at Imagine—and he says to her, "No, I don't see it as a series. Maybe a movie!" And then the screen goes black. That's it. So Mitch [Hurwitz, the show's creator] was always planning on writing a movie. Every time he went to start a movie script, there was so much work to be done just to fill the audience in on where the family had been since the end of the show, and to also initiate the uninitiated about who these characters are. So he thought: The only way to tell a story of this size is to do the first act in episodes. So it's really a hybrid distribution of one big story. The episodes are simply act 1, and the movie will have act 2 and act 3 in it. So one does not work without the other.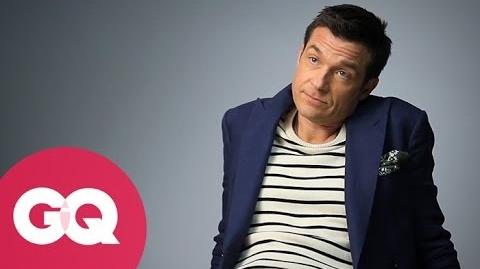 (04/11/13) Portia de Rossi - Out Magazine Cover
On Arrested Development's return with Netflix: "It was a bit of a fantasy, because it's on Netflix, we didn't really feel the presence of a studio or a network. It felt like an independent feature, very creative and loose." The process of Season 4: "We could trust the process because we know our characters and we know Mitch Hurwitz. But at the same time, everything was very spontaneous. Some of the funniest stuff I have ever seen in my whole life is in this new season."
Each Character gets their own Episode "Each character gets their own episode, and all the action happens at the same time, so it can only really work on Netflix, where these episodes are released on the same day. So, ... if you see Gob run by on his Segway, you can stop mine, click over into his, watch where he's going."
High hopes for Season Four "Some of the funniest stuff I have ever seen in my whole life is in this new season"
Sympathy for Lindsay: "In this reincarnation, she's doing a little work on herself. She is attempting to... not become a better person exactly, but to find out who she is and what she wants. She isn't as vapid and selfish as I've always thought her to be."
On Tobias being gay: . "I remember David Cross asking Mitch, 'Am I gay? Or is this just like this running joke?. I can't imagine that he would ever think of himself as anything but this guy who is in an unfortunate marriage to a woman that doesn't really love him. I don't think that Tobias would ever think of himself as gay, and that's what makes it funny. It is a huge credit to the writing and to David (that it's not offensive)."
(04/09/13) David Cross - Rollingstone
New Arrested Development episodes start streaming on Netflix in May. Did you miss Tobias?
No, but we were able to get together a few times. I ran into him in Mozambique. I was scuba diving in the Indian Ocean and he popped up. We had lunch, which was brief but still good. Then I saw him in Whistler. I was there picking dippleberries, and ran into him in the lift area. Again, we hung out and had dinner. Actually, I'd say I kind of missed him.

How did the vibe on set differ at Netflix than at Fox? [Laughs] Oh man. It was as opposite as you can get. When we did the show for Fox, we all felt under-appreciated, and you really got the sense that we were a bit of a burden to them. The fact that we won an Emmy was the worst thing in the world – they would have loved to cancel us. The last season, after the fourth or fifth episode, we were going to work everyday wondering, "Is this the week they're going to cancel us?" We all felt it. But with Netflix, it was just the opposite. They wanted us there. They stayed out of the writer's room. They stayed off the set.

Do you think fans will continue demanding a movie even after they watch the new episodes?
I don't know. I still wonder if a movie will work. For personal, selfish reasons, I would love to do a movie. I would love to keep the character and this family going. I know what the plan is, and I would love an opportunity to get to do it. Whether that happens, I don't know. But I want to work with these people for the rest of my life.
(04/24/13) The Moment of the Bluth Cover - Entertainment Weekly
Entertainment Weekly spoke with all nine cast members as well as series creator/executive producer Mitchell Hurwitz about the surprisingly emotional reunion, what to expect from this batch of episodes, and more.
Mitch Hurwit: "This year is about the enduring entanglements of family, they are 10 years older than when we met, so that means emotionally they're, like, two years older than we met them. Amazing things happen when one goes from being emotionally 12 years old to emotionally being 14 years old."
Will Arnett: "It's the story of shame, cunning, thievery, dishonor, backstabbing, deceit, bold-faced lying, one-upmanship, psychological torture, lust, financial ruin, and magic, all supported by a very broad beam of dysfunctional love."
It's not TV. It's Arrested Development - Time Magazine Article
Main article: 2013 Time Magazine Reunion
Time Magazine joined the Cast and Mitch Hurwitz on the set of Arrested Development Season Four, they also attended an exclusive photo shoot with Time Magazine afterwards.
(05/1/13) Portia de Rossi - LA Confidential Cover
On the 2011 New York Festival Reunion
"Everybody was there, even (episode narrator and executive producer) Ron Howard was on speaker phone, and from that point, it became a lot more serious," she recalls. "Mitch started talking to us as a cast about the possibility of Netflix, and we all thought that was a genius idea. It's the perfect show to do something that is perhaps the future of television."
Slipping back into the role of Lindsay was "effortless," she says with a grin.
"When you have a character that's either incredibly vapid or nasty or insensitive, you think, Gosh, that's quite a character for me to play because, of course, I'm none of those things. And then, it just comes back like that, and you're like, Wow, that didn't take much effort at all! And you have to wonder.... For me, this version was even more fun than the original because it was kind of like a celebration: We know that we have a fan base who are as excited as we are."
"Portia simultaneously can play very cold and very warm," says Hurwitz. "There's just something very appealing about her, despite how unlikable the character. And in the new series, we really go much further with her then we did before...She really said, 'Yeah, let's do it. Let's jump off this cliff.'"
"I think Portia's just about the best thing ever," says her costar Jason Bateman. "She has all the best qualities of a woman and all the elements I would ever look for in a friend. I don't have a lot of female friends, but she'd be at the top of the list. Yeah, she's fantastic."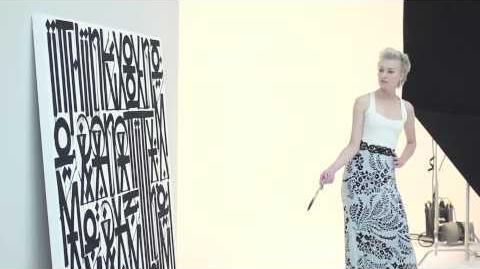 (05/1/13) Will Arnett - GQ Feature
On G.O.B.: "Even on Arrested Development, as absurd as it is, you always bring some of your own stuff, on an emotional level, to the character… Boy, I hate saying that: 'to the character.'"
On Jason Bateman: "Jason is like my brother and that makes it easy for us to have this complicated brother-like relationship on the show. You know, Jason and I love each other. I mean, he loves me and I like him."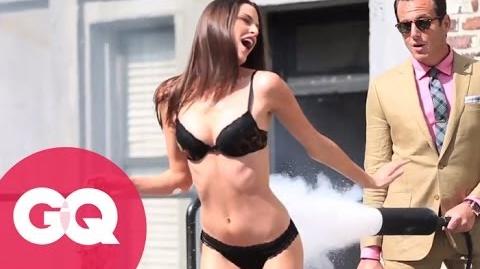 (05/16/13) Arrested Development Cast Inerveiw - LA Times
Main article: 2013 LA Times Interview
On the process of Season Four: Shawkat, speaking separately by phone, says she shot her episode without ever seeing a script. Pages were written on the fly, sometimes during filming. De Rossi remembers shooting an awkward love scene with Terry Crews when Hurwitz swiveled his laptop toward the pair so they could read the freshly minted dialogue.
Jason Bateman: "It keeps getting branded as Season 4, and it's not that, The danger there is that it's compared with the first three seasons, which is not something Mitch wanted to do. That would be a retread. And Mitch just isn't that easily amused. I remember one scene with David, and I was just sort of talking to him, and Mitch said: 'No, no, you've got to be really paranoid', Well, why?', 'Oh, I forgot. In something I haven't written yet, you overhear him on a phone call.' The idea of full context was always out the window."
Jessica Walter: "My feeling is it might be some of the best work I've ever done — or the worst."
(05/19/13) Arrested Development Costume Designer Interview - LA Times
How did you approach dressing the "Arrested Development" cast at the outset?
Mitch gave me pretty free range to explore things, which was really great. For the pilot, I remember him talking to me about the characters — which I like because my [costume] design is very character-driven. I like to ask: What kind of car would they drive? Where in L.A. would they live? What kind of people do they hang out with?
What was the biggest challenge in revisiting these characters and their wardrobes after so long?
Basically we had nothing. And since there are flashbacks to things like the final scene [of the final episode] on the boat, we had to duplicate some very specific pieces. Portia de Rossi's dress in that scene, for example, was this pretty royal blue dress with these little bugle beads that I'd bought at Barneys or some place. We had to remake that. And Alia Shawkat's dress in the same scene.
Were there any other specific pieces that had to be duplicated?
In the first couple of seasons, Gob Bluth [played by Will Arnett] wears this vintage black satin robe from the '50s that I'd found at a thrift store or a flea market. … We looked at some costume houses and couldn't find it, so we put the scene up on the screen, looked at the fabric, made a pattern and had a duplicate robe made.
(05/20/2013) On the Set of Arrested Development's New Season
Housebeautiful.com: Can you explain how your design process worked for this?
Jennifer Lukehart: In a number of ways, this was not the way a regular show is done. The story existed already, and it was for Netflix. The main thing was that we didn't own any of the actors. Normally, when someone's on a TV show they go to work and shoot every day, but because everyone was so busy, this was done more in pieces. We had Jason for three weeks, and then he went to direct a movie. We had Will when he wasn't doing Up All Night. Usually, you establish your main sets, and with each new script for a project you build out what's new that week — maybe the actors go to a restaurant or to a movie theater. But the story structure for this project was different. I came on about two weeks before we started filming. My initial biggest challenge was trying to duplicate the penthouse and the model home.
So you had to go and find similar sets and pieces from the earlier seasons?
Yes. Nothing had been saved. The original sets were done in 2003, and they looked dated even then. For example, the penthouse sofa was very classic — the upholstery is a stripe with a damask pattern over it, very tone-on-tone. I thought it would be no problem to find the fabric. Then I went to every textile store, where they all said, "We sold a ton of that 10 years ago." No one had it anymore! Finally I found a fabric with a similar background, and brought it to Astek, which usually does printing for wallpaper. We all thought that, theoretically, they should be able to print the brocade pattern onto the fabric, but they hadn't done it before. I ended up getting enough done for just the back pillows. My upholsterer would have killed me if I had asked him to do the whole sofa with the time that he had.
(5/20/2013) 'Arrested Development'Preview The Return Of The Bluths
Many members of the cast said they never thought this day would come.
Portia de Rossi (Phone Interview): "It depends on when you asked me, when we were canceled back in 2006, I would have never imagined that we would do this revival for Netflix or be a part of this kind of business model where they can release all episodes at the same time ... But a part of me knew because the cast loved the show so much and loved working with each other and we just admire and respect Mitch so much that I kind of figured that we would all get together again at some point to do something."
Michael Cera (Phone Interview): "I thought it was done for good, like most TV shows. It never occurred to me that we'd have this opportunity, I always thought it would be fun to pickup where the story left off because it's such an ongoing story and that figures into that, obviously. Mostly I just wanted to be around these people again."
Tony Hale (Phone Interview): "It was very exciting. It was very surreal ... It was one of those things where you couldn't believe it was happening,"said via phone. Honestly, I think all of us didn't really believe it until we got on set that first day, the first day everyone was together ... It was strange being back on the set again. They had recreated the whole penthouse to look exactly how it was. Being Buster again, hearing the degrading voice of Lucille just brought back so many [memories] ... There are a lot of expectations placed on the show since it stopped airing and getting back into it, you're worried about matching it. Hearing Jessica Walter's voice, just kind of the way she says 'Buster!' -- just that patronizing, abusive tone that she has -- it was so funny and just clicked right in. It was like riding a bike again. It's really, really going to be fun."
(05/20/13) Arrested Development Cast Interviews - New York Times
Jason Bateman
When we last saw the Bluths, they were fleeing the law and one another in boats. What can you say about where we rejoin them?
It is seven years later, and time has not been kind to the Bluths, particularly to my character. The rest of the family was showing their warts quite clearly back in the day, but my character was pretty convinced that he was close to A-O.K. He's kind of become one of them now, and it's driving him crazy, and he's going to try to get back on his feet and try to maintain what's left of his dignity.
Jeffrey Tambor
You just returned from the London premiere. How did it go, the fan base is fervent?
It was amazing. I'm a little behind the revolution here. I did not know it was as big as it is. It was very, very cold that evening and people had been standing for some time. It's the reason we're back. Otherwise you and I would not be talking — or not about this subject. But it's quite fervent, I must say. My goodness. A fellow — very well dressed, seemed to have his stuff together — stopped me at the airport a couple months ago and said, 'I don't want a picture and I don't want an autograph. I just want you to say, "There's always money in the banana stand." ' I did, and he said, 'Thank you,' and walked away. People respect it so I don't find it troubling. I don't mind if someone yells a motto out of their car at me. "No touching! No touching!" No harm is done.
Jessica Walter
What can you say about your episode?
We pick it up exactly where we left off: I commandeer the boat and they catch me and everybody goes back to shore. I haven't seen a frame of the episode — I have no idea how they cut it together. But the idea was to see Lucille evolve. She will really surprise you, because it surprised me.
Will Arnett
How has the reception to the new season compared to what you expected?
Honestly, I don't think the show has ever been as popular as it is right now. It's crazy. People are aware of the date that we go live with the streaming. I have people at the hardware store screaming, "Can't wait for May 26!" And I'm like wow, that's great awareness. I'd forgotten that it was the 26th.
Portia de Rossi
Do you get approached more often on the street by "Arrested Development" fans or "Ellen" fans?
A little bit of both, actually, and both want us to dance, which is really annoying. They want me to do the chicken dance and they want Ellen just to dance for whatever reason. But I love when fans talk to me about "Arrested." It always seems like they know more than I do about the show. It's kind of shocking.
David Cross
The rumors came and went over the years. Was there a moment when you were certain that the show was never coming back?
No, in that never-say-never sense. I did hope. I wanted it to, as did all of us. But realistically I just didn't think it would happen. Not because of the actors, but because of the business side of things.
Michael Cera
You wrote on the new season. Was it a bit like coming back to your old high school to teach?
I don't even know what to compare it to. I always really admired these guys when I was growing up. They were tucked away in their office — it was such a different world. That part of it was most exciting: being accepted in there and watching this thing come together, which is very uncharted territory, I think, in terms of television comedy.
(05/22/13) The Treat and Thrill of Netflix Cover - Hollywood Reporter
Another Season of Arrested Development on Netflix?:
Ted Sarandos: "We would love to do more, and we have a deal in place that says that there could be. The problem is logistics. They were all working full-time and doing this show in between, and they did it for the love of the show and for Mitch Hurwitz. If we can muster up that love again, we'd love to do it again. And we have talked openly about a movie scenario, too."
Reviving TV Shows like Arrested Development:
Holland: "Arrested made sense for us because the show was a cult favourite and we've had it for a number of years and knew how many new fans were being created through our service. And because there had been talk of the movie, we knew that Mitch was interested in doing it again and that the cast loved it."
(05/22/13) Jason Bateman: 'Arrested Development gave me a new life'
Although he didn't know it, the show would give Bateman "a new life": "I mean, my career was not vibrant, not robust, to say the least, And then that show came along and gave me a second chance. If it hadn't appeared, you know, I may have turned to something else… It was the most important thing I've ever done."
His parents to suggest he shift his focus from being a "serious" actor to pursue a career in sitcoms: "I think they spoke to my agent and said, 'He's a disruption at school – maybe you should send him up for a TV show."
(05/22/13) Tony Hale talks Season 4, Liza Minnelli and Movie Plans
If Tony Hale is to be believed, his character Buster Bluth has actually regressed in terms of his maturity. " Buster has not matured. I think the first series he was probably around a 7-year-old maturity. I'd say now he's probably at a 5, he's gone back. Well, he's just gotten worse and worse. I think there's just probably years and years of isolation. I mean, going to the pharmacy's a big day for him, so if he can get out of the house, that's a big day. He's still got his juice addiction. I think he might have some support groups for his juice addiction that we don't know about. But that's his vice, is juice. He goes to it in times of anxiety and pain, which is pretty much every minute of the day."
How to watch Season Four "I think it's encouraged to watch from the beginning, I think people are encouraged to watch the thing in order -- the series in order -- because it will make a lot more sense, because it is kind of one big puzzle. I think I would say watch it from the beginning and then go back and kind of ... because you'll miss stuff and you can kind of see the pieces of the puzzle really click once you watch it the second time."
His first day back "I think all of us probably wish we got a lot more time with each other because scheduling was very difficult, but the times we did get together were very special. My first day back was the first day that everybody was on set, and we were all in the penthouse, everybody was in wardrobe, and they recreated the penthouse down to every detail so it was a very surreal moment, I think Portia [de Rossi] said it was kind of like a time warp. It had been seven years, and there we are sitting on those couches again. That was pretty awesome to be back there."
On Liza Minnelli "My girlfriend's back! I love Liza Minnelli. I love that woman. My favorite part, and I've said this a few times, but my favorite part of working with Liza is I just loved sitting and kind of hearing her stories of her life, and her stories weren't coming from a place of ego. It just came from a place of 'listen to my life.' And so I literally could sit there all day long and just listen to her stories and, you know, she's an icon, but she's also a gracious, kind person and that combination sometimes you don't find. So I really, really love working with her."
(05/24/13) Arrested Development Cast on Fox's 2006 Cancellation - Radio Times
In the lead up to their fourth series première on Netflix this Sunday, the cast of Arrested Development have spoken out about their initial cancellation by Fox in 2006 - Radio Times
David Cross
"Outside of the first season, it didn't feel warmly received," he added. "The worst thing that happened to Fox was Arrested winning the Emmy, 'cos they had to keep it on. [Fox] didn't have any real guts… but it's a business [and] they're not in the business of putting out great TV, they're in the business of making as much money as they possibly can for Rupert Murdoch."
Alia Shawkat
"My mother was furious because I did this one interview where I said Fox was shit and didn't advertise it all and my mother said 'Alia! You will never get hired by Fox!' And I haven't since... Netflix have been so overwhelmingly gracious and supportive, though. The boss came to set a lot and there was such good energy, laughing and jokes. But with Fox, it was like, 'The boss is here... Everyone be cool.'"  
Jeffrey Tambor
"Here's the deal: [Fox] did put us on the air and they're also behind this thing and hopefully we'll have a film. Everything has a timing and our timing was way off. They never knew what they had, we never knew what we had and now everything is in its proper place."  
(05/25/13) The Bluth is Out There Cover - The Guardian
On Michael Bluth is Season Four: Michael is just not in great shape, It's seven years since we last saw him and things are a lot worse. He's kind of joined the rest of his family in being a little bit desperate. He always kept things together, at least he thought he did, and so the edges have started fraying on him a little and he's trying to get back on his feet." - Jason Bateman
On the Comdey of Arrested Development "It's a very specific kind of comedy and probably because of that, I think it is so beloved [by fans] because you either love it or hate it. He's not trying to be too cute, too smart; hiding things for those who are really going to study us and revere us. He just thinks of these cool little things. It's very densely written, and if you like to pay attention deeply to a comedy, then this is rewarding. If you like to have a bit more of a predictable rhythm to the humour in a show then this show is not for you." - Jason Bateman
After Arrested Development "After Arrested Development, we worked on an animation called Sit Down, Shut Up – that was short-lived, Then we worked on Running Wilde. Three of us wrote that show, and that took up a couple of years of our lives..." - WIll Arnett
The Release of Season Four "This series really lent itself to a collaborative, creative experience, When Mitch told me the episodes would be released simultaneously and the action in them would take place simultaneously and that we'd all have an episode, my head was spinning. But now that we are days away from it airing, it seems completely commonplace." - Portia de Rossi
On Lindsay Bluth in Season Four "She's a 40-year-old woman who doesn't have a successful match, She has a very bad relationship with every member of her family. It might have been funny in her 20s, not any more." - Portia de Rossi
(5/25/13) 'Arrested Development' reopens on Netflix - LA Times
Emmy Wins and Ratings: "At the time, it was felt, possibly correctly, that the density of the show was what kept an audience from finding it. There was a constant debate about whether we should really simplify this. My feeling was, I'm just going to lose the people I have now if we simplify the show." - Mitchell Hurwitz
"Arrested Development" reunion: "For many, many years I've been asked what was happening with the show, but that's just so great. I mean, how many TV shows have this kind of second chance or this life to them that people actually want to see more, want to check in with the Bluths to see what they're doing?" - Portia de Rossi
The Season Four timeline: "They're independent stories but … I started embracing this idea, people are going to see this all at once, so really it's all about the detail, I started really getting into that idea of putting as much connective tissue as possible in these discrete episodes." - Mitchell Hurwitz
The Entire Bluth Family Only Shot together for two days during Six Months of Production: "I was gawking at everybody, going, 'Oh my God, there's Lucille, there's Buster,' and then I'd realize I had a line to say. It felt surreal because it felt like no time had passed at all, maybe a couple of months, not seven years." - Portia de Rossi
(5/27/13) Arrested Development Cast Interview - DailyMail UK
On the Netflix revival: The much-loved cult comedy Arrested Development returns after a seven-year gap on Netlfix at 3am on 26 May. Thanks to the all-new episodes being released at the same time on the service, fans of the show can 'binge-watch' the entire series, which features the same cast as before.
Portia de Rossi: "When we were canceled back in 2006, I would have never imagined that we would do this rival for Netflix or be a part of this kind of business model where they can release all the episodes at the same time."
A much loved cast and crew:
Ellen Degeneres: "A part of me knew because the cast loved the show much and loved working with each other... that I kind of figured that we would all get together again at some point to do something."
Doubts about a new season:
Michael Cera: "I thought it was done for good, like most TV shows. It never occurred to me that we'd have this opportunity. I always thought it would be fun to pickup where the story left off because it's such an ongoing story and that figures into that obviously. Mostly I just wanted to be around these people again."
The 2013 Reunion: Michael added that the Arrested Development family reunion was 'incredible' saying: 'It's one thing to see people every now and then all apart, but to actually be getting to work with these people under the same, more or less, circumstances... I never thought I could even hope for it.
Michael Cera: 'It's one thing to see people every now and then all apart, but to actually be getting to work with these people under the same, more or less, circumstances... I never thought I could even hope for it."
The Process of Season Four: Tony Hale who plays Bluster Bluth on the show, remains upbeat about the return.
Read more: http://www.dailymail.co.uk/usshowbiz/article-2331420/Portia-Rossi-cast-Arrested-Development-reveal-feelings-bringing-Bluths.html#ixzz3BjJdRH9O Follow us: @MailOnline on Twitter | DailyMail on Facebook
Tony Hale: "The truth of it is, I would read the script and I would have no clue what was going on. That is such a testament to the faith that we have in Mitch Hurwitz"
Arrested Development Cast Interview - Crave Online
(5/27/13) Portia de Rossi
CraveOnline: How is Lindsay's marriage to Tobias these days? Portia De Rossi: Oh, it's just as good as ever. It's just as solid. Lindsay and Tobias are such poor, pathetic creatures. It's actually quite funny because when I got the script, I was like, "Wait, we're still together?" I couldn't remember where it actually left off, but I think that's the point. We kind of tried to branch out, we get really scared and we just come back together out of fear rather than love.
How is her relationship with Maeby now? Uh, who? [Laughs] Yeah. I mean, it's kind of hilarious that I play a mother on this show and there's not one parental instinct that this woman has, nothing that would resemble caring for her child. She's just a hands off mother as I put it.
I almost didn't ask that because I thought am I just being silly talking about hair? No, it was a huge, huge thing. It was a big thing. Because I showed up with short hair, Mitch of course had to make something of it that was extremely complicated. Couldn't just be like oh, Lindsay got her haircut.
Were there any moments where you really thought this would never happen for "Arrested?"
Nope. Not really. This particular structure, Netflix, I could never have seen that a few years ago but I always knew we'd get back together again because we love it so much.
(2013) Season 4 is 'One of His Favorite Seasons' - ScreenRant
working in the Writers room "Mitch mentioned to me coming in one day, and I was very excited that he had invited me. I went in, and he said, 'Come back tomorrow,' and I kept coming back because I really wanted to stick around until I integrated with them.
Season Four is his favourite Season "I think I'm pretty biased, but it feels like one of my favorite seasons. I love it, and I think Mitch is really good at living up to expectations. He set out to do this really ambitious thing. It's structured in a very ambitious way. I think he pulled it off. It was really impressive to watch, and he kept it together the whole time."
Arrested Development on the big screen "I not sure if Mitch is thinking of it like that. It's open-ended in a way. There are a lot of things set up that could be paid off later on, so in that way, I think it's sort of suggesting that he wants to do more of them."
(6/3/13) Jessica Walter - Crave Online
CraveOnline: Is Lucille still drinking? Jessica Walter: Yeah, where's the poster? You'll see it's right in the poster. She's drinking and she has an ankle bracelet on so you know she's being surveilled in her home. She's drinking.
I always wonder when you have to drink fake drinks. Obviously vodka can be water, but when it's other drinks, what do they give you? Well, Chardonnay is apple juice. Red wine is grape juice. Scotch is tea. Look how I knew all that so fast.
Did you ever think about young Lucille when you were playing her on the series? Did you ever think about what she was like as a young mother?
Yeah, I did think about it. I did think about it and of course young Lucille in these episodes is 40. So young, young Lucille as a young mother would've been like 25. Big difference. But I thought about Lucille as a human being from the day she was born, on.
When you thought about her early life, how did that inform the character we saw? Well, I gave her backstory. We always give our characters a backstory. We make it up so that we can relate to it. I figured that the way she was written was really a cover for a very insecure person who had her own problems with her own mother. Her mother probably put her down all the time. The only way she could feel important was by having total control over everything she was involved with. That kind of thing. Extensive research, when she was born, where she was born, you know what I mean? I do that with all my characters. I take them very seriously.
(06/18/13) Troy Miller - The Hollywood Reporter
The decision to make this season in 4K resolution and what might be ahead for the Bluth family.
Troy Miller: "It was one of the best sets ever; it was improvisational filmmaking from top to bottom," said Miller, who also served as an executive producer. "Mitch would often rewrite as we go. … You'd decide live, shot to shot, how to best tell that joke or story point, which is really unusual."
Working with director of photography Peter Lyons Collister, Miller operated the Steadicam perched on a Handsfree Segway transport device that the operator steers with his or her legs. Miller says the rig is not uncommon to see on a feature set but isn't frequently used in television, particularly half-hour sitcoms.
"This was [used for] Arrested Development to allow very fast dolly moves that kept the handheld look [of the series]. We often used a three-camera configuration where we were able to do our cross shooting and also add this new life."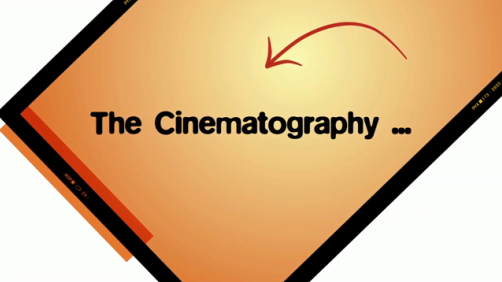 (10/22/13) Mitch Hurwitz Interview - Vulture
Did you think about the binge-watching aspect? "Well, it's funny — I did end up embracing this idea. At the time, it wasn't clear that they were all going to be delivered at the same time, and that's the Netflix model, to put them all out there at the same time. Netflix has consistently looked at this stuff with fresh eyes. They were looking at it and saying that this is how people watch Arrested Development, they watch it back-to-back. And I tried to be forward thinking, and I love playing with the form and messing with it. But I was thinking: "But don't you want them looking forward to it every week?" and all these old thoughts. Once I understood that it was all going to come out at the same time, it did again change the storytelling opportunity that I had tried to take advantage of."
Are we going to see in the next year or two, reports that the movie's being made? "I'd like to start some reports tonight. So, this is the thing about the movie. I'll tell you the whole thing. Most recently, I was talking to a reporter at Rolling Stone … we have a friend who works at Rolling Stone, and I was talking to a reporter there, and they were talking about something else, like favorite shows, and I was talking about the Bill Maher show. And then he said, "What's going on with the movie?" And I said, "Well, the one thing we want to avoid is that there's any press on this, because it got out of control, last time." Like, people who'd say, "Maybe the movie's coming," and then there would be press, and it really just served to piss off the audience because it seemed like we were just teasing them. [But I told the guy at Rolling Stone] "But yeah, I definitely want to do the movie," and then that was, like, the headline. "Movie's Coming …" and it was like, "Argh, I've done it!"
2014
(4/1/14) Tony Hale - LA Magazine Article
On his Arrested Development Auditon in LA: "I flew to Los Angeles to audition for Arrested Development in 2003. At the time I had never been on a studio lot, and as I stepped onto the Fox lot in Century City, I saw this massive mural of Marilyn Monroe and thought, "What the hell am I doing here? Someone has made a mistake." It was an emotional roller coaster. I stayed at a hotel on Avenue of the Stars, and during some downtime I walked to the Westfield shopping center. I'm from the suburbs of Florida, so I love a good mall, and it made me so happy."
On Shooting Arrested Development: "While shooting Arrested, my wife and I lived on the Westside—first in Santa Monica, then in Playa del Rey. We moved here from New York, so every day we'd walk the 3rd Street Promenade and just look at the water. I remember beach culture. There were a lot of tight bicycle shorts. There were also a lot of bodies that make you feel ugly. I'd be in Santa Monica surrounded by people who look like they're on their way to a photo shoot. Keep in mind I'm playing Buster, the most emasculated being ever. It was like, "Excuse me while I go put on my knee-high socks and Buster Brown shoes. I'm going to go feel completely horrible now—I'll be right back."
(04/21/14) Mitch Hurwitz - Variety Interview
"We are lucky to be in business with Mitch Hurwitz, a true genius with one of the most distinctive voices in comedy today, Mitch's inventive approach to 'Arrested Development' — one of the top TV comedies of this generation — was ahead of its time, and we're fortunate to have him on our team." said Ted Sarandos, Netflix Chief Content Officer.
Producing for Netflix: it is incredibly inspiring to get to produce for Netflix, a company that not only doesn't resist change, but is leaps and bounds ahead of everyone in forging it
2015
(19/02/15) Portia de Rossi - Elle Magazine
You've gotten lucky with your TV characters over the years. Is it luck, though? Here's the thing: For me, it's really important to be part of something that I'm going to be proud of and that I feel moves the needle a little bit. That people are excited by. I look for projects over characters. That's why I've done these TV shows, and they're few and far between. I just want to be available for when that next Arrested Development shows up. I just want to be part of really great TV. I choose whom I work with because I have to love them.
Will there be more Arrested Development? I have heard that they are working out how to do something more for Netflix, whether it's going to be another season or a movie. I'm not sure how it's going to take shape. I know there is interest in doing more. I'm hoping we become the Boyhood of TV where we keep going over a span of time and our children will have children. The Bluth family should never go away. We should keep popping up every few years.
(04/12/15) Tony Hale - LA Times Interview
Brian Grazer recently revealed that 17 more episodes of "Arrested Development" are coming. Did you know that before it was announced or do you learn about it when we do?
"I get all my news from the Internet. I was surprised as everybody else. I don't really know what the bigwigs are doing. I know there's a lot of things that have to be pulled together, like the schedule and the writing before it happens. But I know that all of us would absolutely, hands-down jump at the chance to do Mitch Hurwitz's material again. I love the surprises of the show. An actor lives for that. It doesn't fit any mold or formula. I never have guessed some of the story lines he gave Buster. To think there would be another series of episodes, that's an actor's dream."
Do you sometimes feel like you'll be asked for the rest of your life if there's going to be more "Arrested Development"?
"The fact is, I hope I do. It's material I'm crazy about. It's a great show and great people."
Ad blocker interference detected!
Wikia is a free-to-use site that makes money from advertising. We have a modified experience for viewers using ad blockers

Wikia is not accessible if you've made further modifications. Remove the custom ad blocker rule(s) and the page will load as expected.