About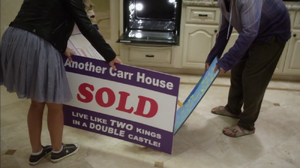 After returning from India, Lindsay and Tobias decide to give their relationship another go and decide to buy a home together. They go to visit James Carr at his realtor office to buy a modest new home but he fixed them up in a lavish mansion with a predatory loan. Tobias then asks James to be his new acting agent.
Images
James Carr's Desk
Jame Carr's Office
Ad blocker interference detected!
Wikia is a free-to-use site that makes money from advertising. We have a modified experience for viewers using ad blockers

Wikia is not accessible if you've made further modifications. Remove the custom ad blocker rule(s) and the page will load as expected.