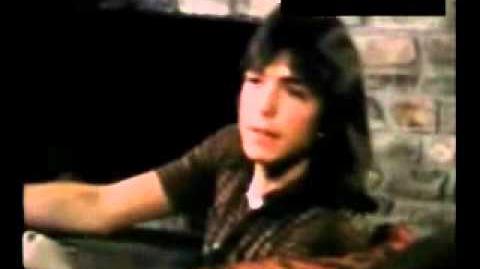 In "Not Without My Daughter" Oscar Bluth wears a jacket that reads David Cassidy Live! presumably from a concert.
In the previous episode "Whistler's Mother" Oscar told Michael that David Cassidy was supposed to sing his song "All You Need Is Smiles" on The Mike Douglas Show but he was too embarrassed to do it in front of John and Yoko.
External links
Ad blocker interference detected!
Wikia is a free-to-use site that makes money from advertising. We have a modified experience for viewers using ad blockers

Wikia is not accessible if you've made further modifications. Remove the custom ad blocker rule(s) and the page will load as expected.