FOX 6 is the news station in The Orange County that often covers the Bluth family's issues and drama. The lead anchor is John Beard, and one of the reporters is Trisha Thoon. FOX 6 is a Fox Network affiliate.
Stories covered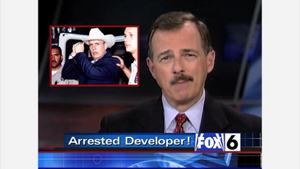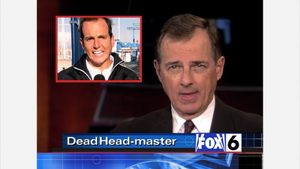 During the "Halted Development" story (a joke about the phrase "arrested development") John Beard quits FOX 6. He takes a job at Good News O.C. with John, Jackie, and Joan before hopping around to several other news stations.
Gallery
Ad blocker interference detected!
Wikia is a free-to-use site that makes money from advertising. We have a modified experience for viewers using ad blockers

Wikia is not accessible if you've made further modifications. Remove the custom ad blocker rule(s) and the page will load as expected.