Is Oscar Buster's father?
Talk

0

A recurring joke on Arrested Development is the identity of Buster Bluth's biological father. Raised by George and Lucille Bluth, it is strongly suggested by Oscar Bluth that Buster is his son, and revealed to be true by Lucille in "Out on a Limb".
Dramatic music
Edit
Throughout the show, when Oscar mentions of being Buster's biological father, the same overly dramatic music is played. It plays in episodes "The One Where Michael Leaves", "The One Where They Build a House", "¡Amigos!", "Good Grief", "Out on a Limb", "Meat the Veals", "Righteous Brothers", and "Double Crossers."
Occurrences
Edit
Season One
Edit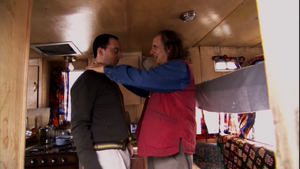 Season Two
Edit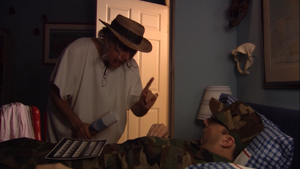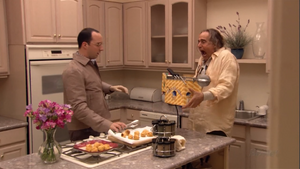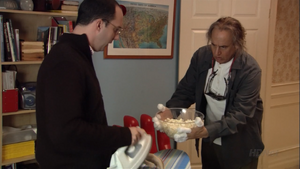 Season Three
Edit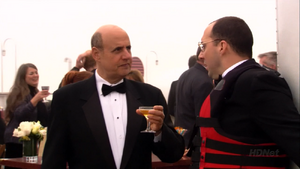 Season Four
Edit