Buster hired a mariachi band to serenade Marta when he falls in love with her. They play "Love is in the Air".
The band follows Buster to the courthouse for his father's arraignment because he has already paid them for the afternoon. Lucille mistakes them for a gang. ("Beef Consommé")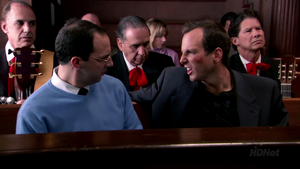 Ad blocker interference detected!
Wikia is a free-to-use site that makes money from advertising. We have a modified experience for viewers using ad blockers

Wikia is not accessible if you've made further modifications. Remove the custom ad blocker rule(s) and the page will load as expected.