Never Nude is a syndrome which Tobias Fünke suffers from which renders him unable to be naked, even in solitude. He copes by wearing tight jean cutoffs under his clothes. It is not recognized by the DSM-IV. Annual conferences are held for those affected.
Phillip Litt also suffers from this condition, and George Michael flirts with the idea.
Quote
History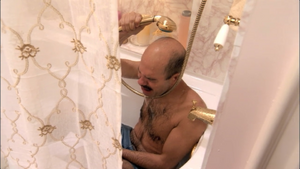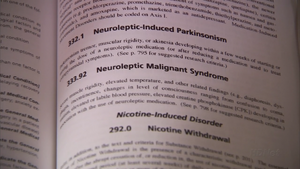 Season One
Season Two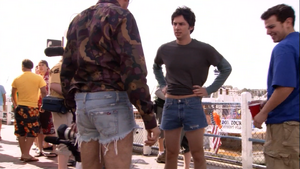 Season Three 
In "Mr. F" Tobias is exhausted from the time he has been spending at the gym with his friend, Frank. You can clearly see that Tobias is wearing cutoffs under his gym outfit.
Season Four
Gallery
Videos
Ad blocker interference detected!
Wikia is a free-to-use site that makes money from advertising. We have a modified experience for viewers using ad blockers

Wikia is not accessible if you've made further modifications. Remove the custom ad blocker rule(s) and the page will load as expected.