The following events, images, videos, and posters were released by Netflix to build anticipation toward Arrested Development's return for Season Four.
Events & Panels
Recurring Events 2003 - 14
2011
2012
2013
2014
Promotional Photos
Set Photos
HouseBeautiful.com published an article with set designer Jennifer Lukehart highlighting some of the challenges and opportunities of designing the sets for Arrested Development Season Four: Exclusive: On the Set of Arrested Developments New Season
Stills from Trailer
Character Portraits
Posters
Character posters
Magazine Covers
Arrested Development has been featured on the covers of multiple magazines, most notably for the series' return on Netflix for Season Four.
Social Marketing
On April 4, 2013 Netflix revealed the official Arrested Development Twitter and Facebook Account were revealed. The accounts have been sharing highlights from the first three seasons and season four.
Official Posts
Countdown
On May 16, 2013 the Official Arrested Development Facebook page launched a countdown to the Season 4 Premiere. You can keep up to date by looking at the Official Facebook Page
Character Collages - Then & Now
Episode Quotes
Billboards
Trailer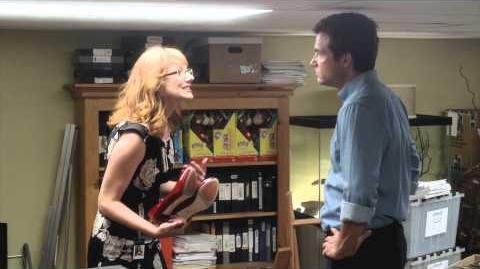 Clips
Ad blocker interference detected!
Wikia is a free-to-use site that makes money from advertising. We have a modified experience for viewers using ad blockers

Wikia is not accessible if you've made further modifications. Remove the custom ad blocker rule(s) and the page will load as expected.