The Opie Awards are an annual awards ceremony that honors the best of the children entertainment industry. The awards (and the trophy) are named after Opie Taylor, the child character from The Andy Griffith Show portrayed by a young Ron Howard.
The 2012 Opie Awards were held in the downstairs ballroom in The Century Plaza.
Appearances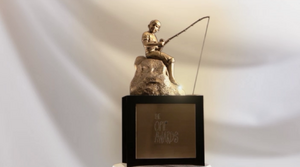 Images
Ad blocker interference detected!
Wikia is a free-to-use site that makes money from advertising. We have a modified experience for viewers using ad blockers

Wikia is not accessible if you've made further modifications. Remove the custom ad blocker rule(s) and the page will load as expected.