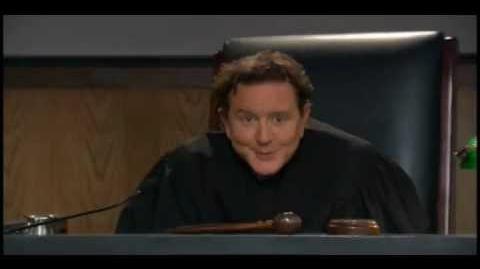 William Hung appears as himself, as the leader of the band Hung Jury which appears in Mock Trial with J. Reinhold. In legal terms, a "hung jury" is a deadlocked jury that cannot agree upon a verdict.
He originally gained fame in 2004 as a result of his off-key audition performance of Ricky Martin's hit song "She Bangs" on American Idol.
Images
→ See 2 pictures of William Hung at Images of William Hung.
See also
Ad blocker interference detected!
Wikia is a free-to-use site that makes money from advertising. We have a modified experience for viewers using ad blockers

Wikia is not accessible if you've made further modifications. Remove the custom ad blocker rule(s) and the page will load as expected.